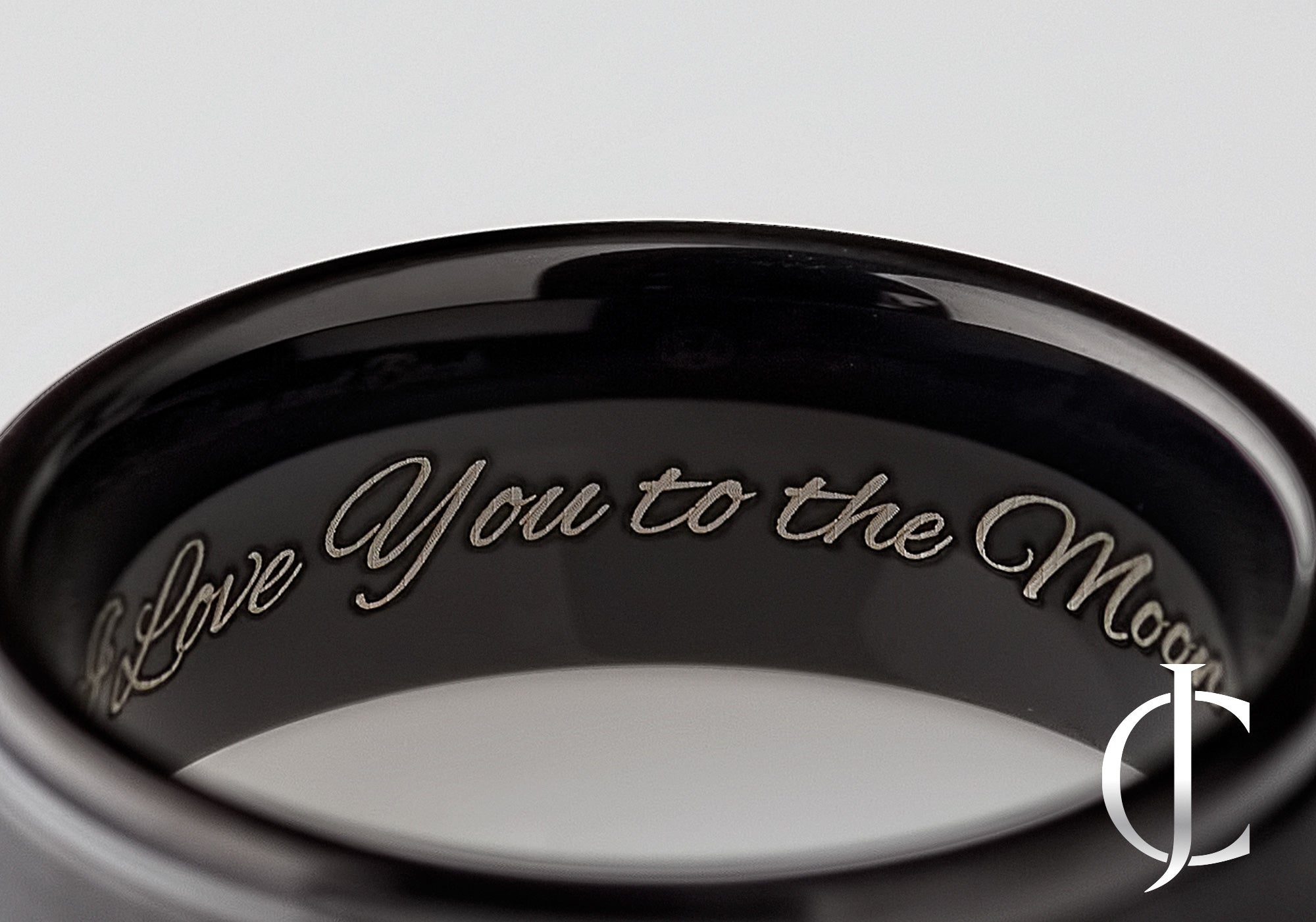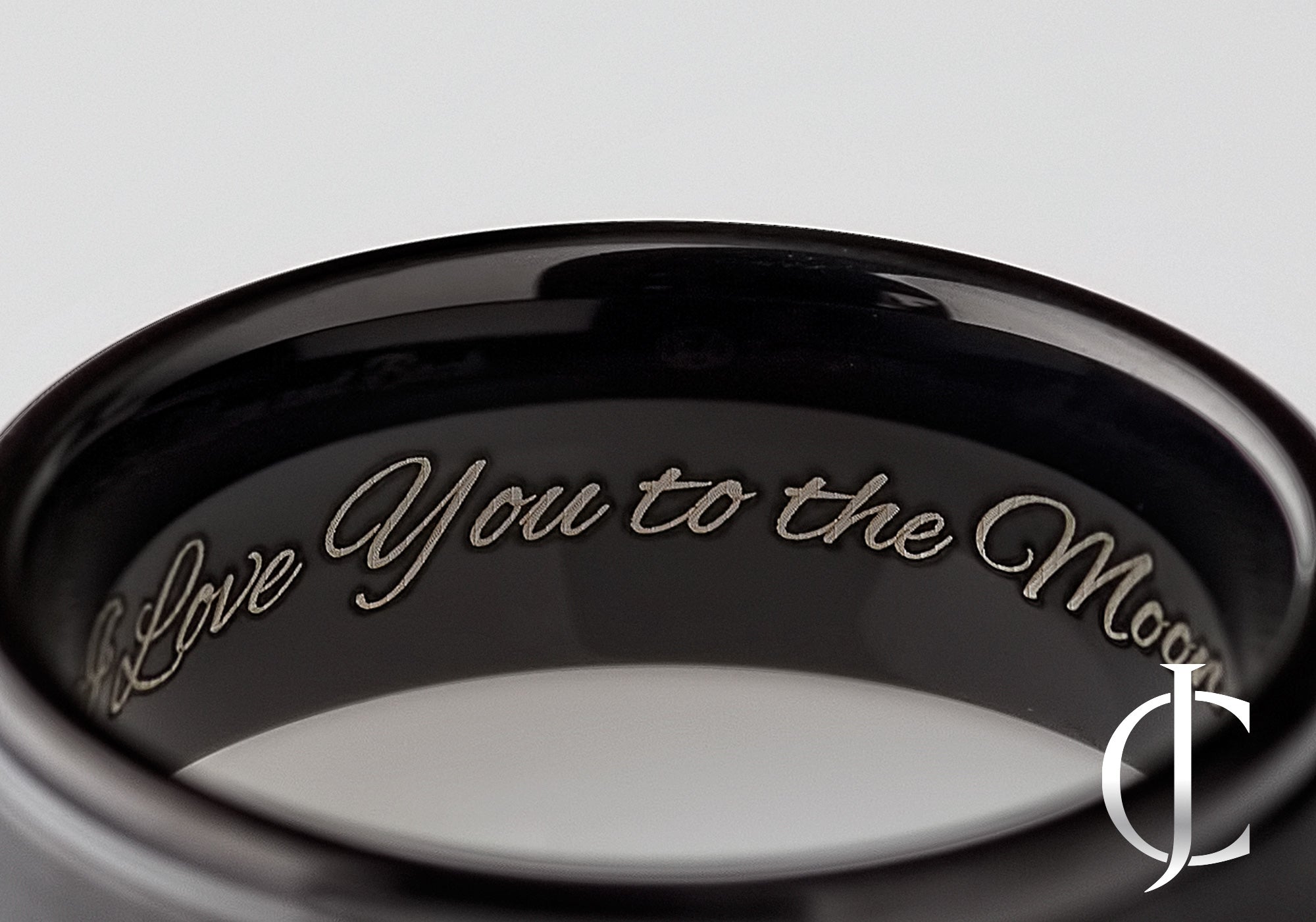 Inside Ring Laser Engraving
Laser Engraving on the Inside of the Ring. Available only as an add-on with the purchase of a ring.

Notes:
Even if the ring is engraved, you still get one size exchange free of charge, and the new ring will also have the engraving
Engraving on rings with a dark inside color (black, blue) show very clearly due to the high contrast between the engraving and the ring
Engraving on rings with a lighter inside color (silver, gold, rose gold) are more subtle but still readable
Rings size 7 and below can fit only 35 characters, including spaces
Symbols available for engraving: ❤ ∞ ✟ ★
Beautiful!
The ring is absolutely beautiful. It will not be worn until October. The engraving was perfect and the colors in the ring are vibrant.